Malossi Racing Academy: the first scooter academy
Pubblicato il
A passion must be cultivated. A dream must be realized. Limits must be overcome. At Malossi we strongly believe in the new generations, and that is why we have created, in collaboration with the Malossi Trophies, a project dedicated to them:
the Malossi Racing Academy, the first scooter academy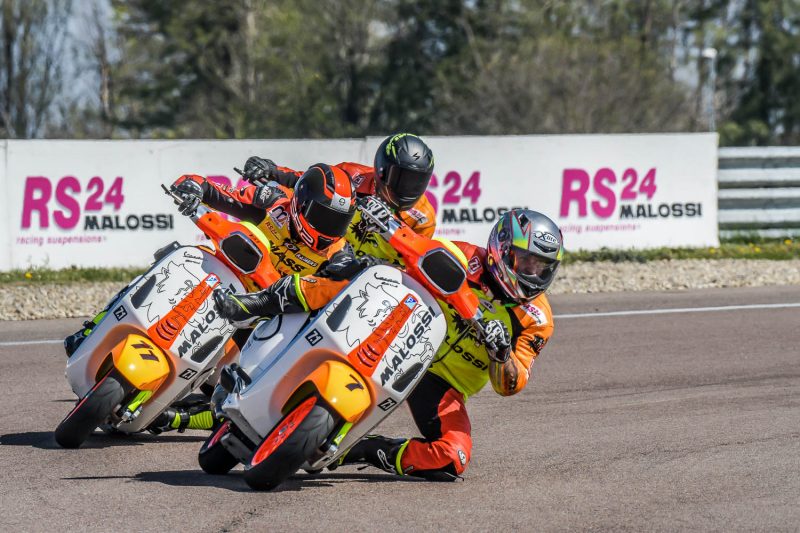 Have you always dreamed of one day racing on the track? Smell the gasoline, the adrenaline flowing and experience the atmosphere of the paddocks? Today you can make that dream come true: if you are between 13 and 24, and would like to learn driving techniques with a scooter on the track …we are looking for you!
With the Malossi Racing Academy you will have the opportunity to compete in 5 races in 5 national racetracks in conjunction with the Trofei Malossi, scrupulously followed by the best coaches in the sector and thus become the protagonist of our mini series on YouTube!
There are only 10 seats available, and the youngsters who will be selected will have the opportunity to try their hand at our Vespa I-Get 180cc adapted to the needs of the track thanks to the adoption of the Malossi Over Range group.
The registration fee is a symbolic amount of € 2349. But what is included?
an official Malossi suit
the FMI license
registration for 5 races on the circuit
theoretical lessons and practical exercises with the coaches
the access pass to the Trofei Malossi paddock
transport, maintenance and technical assistance of the Vespa i-GET Malossi
scooter repair with deductible
3 tires (per race)
fuel and lubricants
Participants will not only learn to drive on the track, but will compete in real races and the first classified will win the final prize equivalent to a free participation in the complete season of the National Scooter Speed ​​Trophy in 2022 according to the Race Rent Malossi formula.
Registrations expire on January 31, so we recommend that you go to the website for more information or contact us on the official profiles of the Academy
Instagram
Facebook

In case you missed the further news … Luca Salvadori, well-known YouTuber as well as driver of the Italian Speed ​​Championship, will compete for two stages!
What are you waiting for to register for the first edition?!